This page contains example terrain models for Israel. They were made using unrestricted-use SRTM Digital Elevation Model (DEM) data and Landsat ETM+ image data. The regional images cover an area of about 75KM by 65 Km. and represent the typical best resolution.
The first image shows only elevation data without any draped image.
The second image shows elevation data with a draped Landsat image. The image covers an area of about 75Km by 65Km.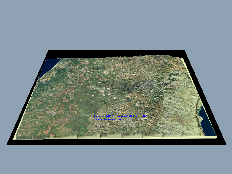 The next image shows draped elevation data with an example of one annotation style.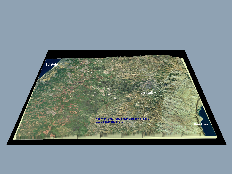 A second annotation style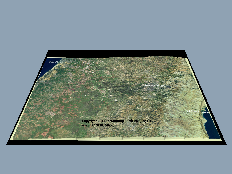 The next image is a terrain model of the entire state of Israel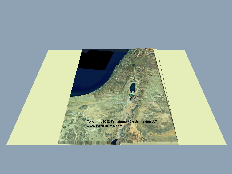 The terrain model from a different perspective.